Snippet Expander
for Linux
Your little expandable text snippets helper
Auto Expand Snippets
Save your often used text snippets and then auto expand them whenever you type their abbreviation.
For example, you could have an abbreviation "ser`" that expands to "Snippet Expander rules! 🤘" when you type it 😃.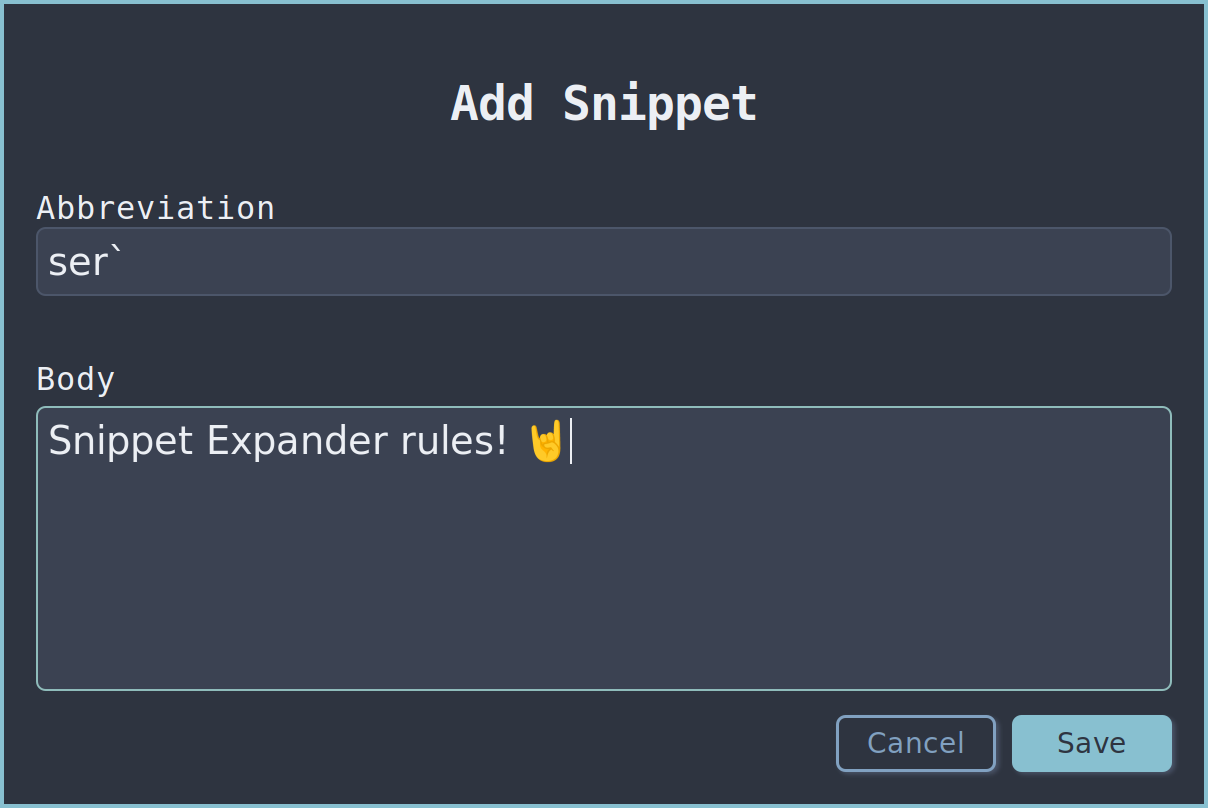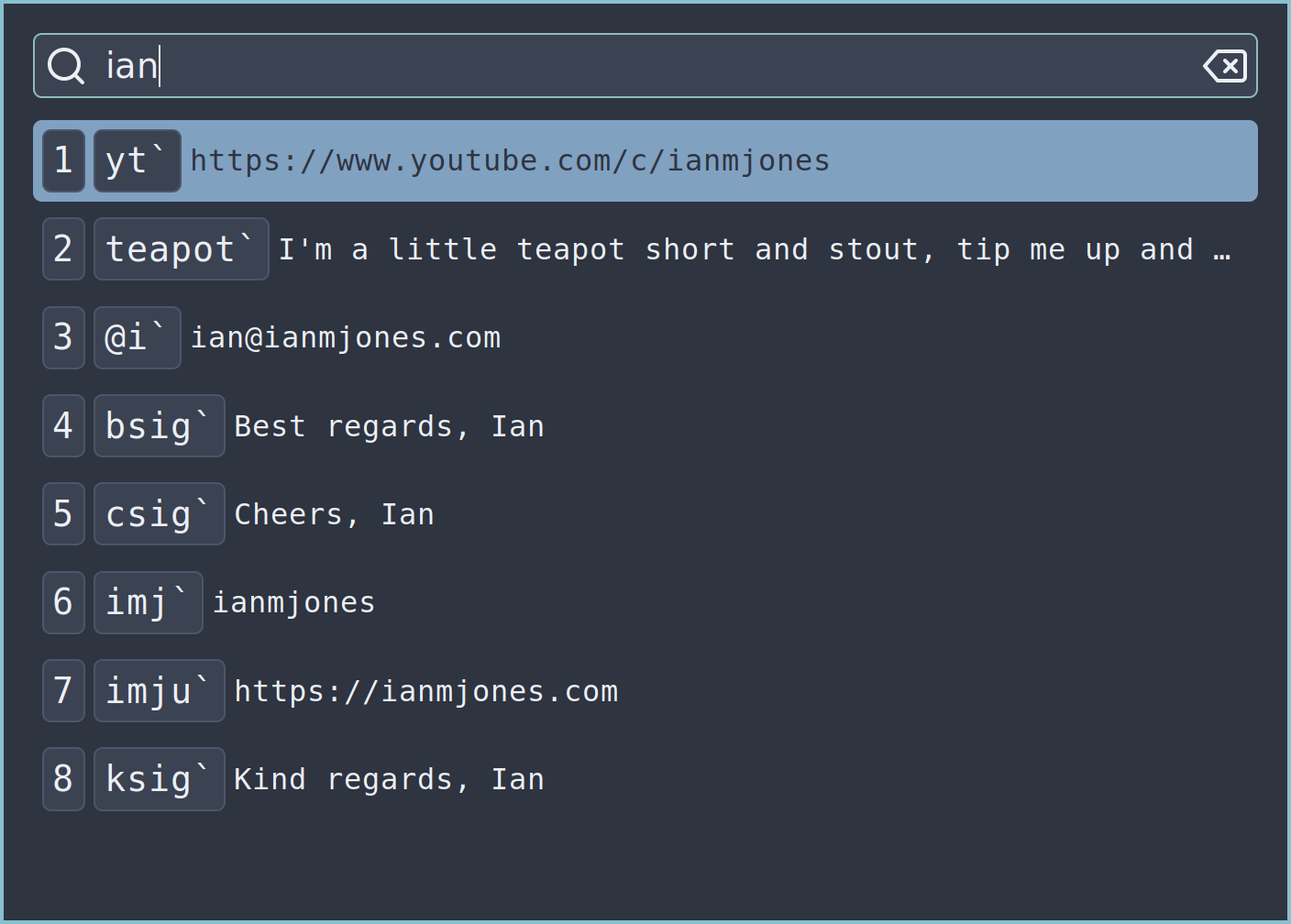 Search & Paste Window
Use the search and paste window if you can't remember your abbreviation, or happen to be using an application that does not allow auto expansion of snippets.
The most recently used snippets are shown first, with numeric quick select keys.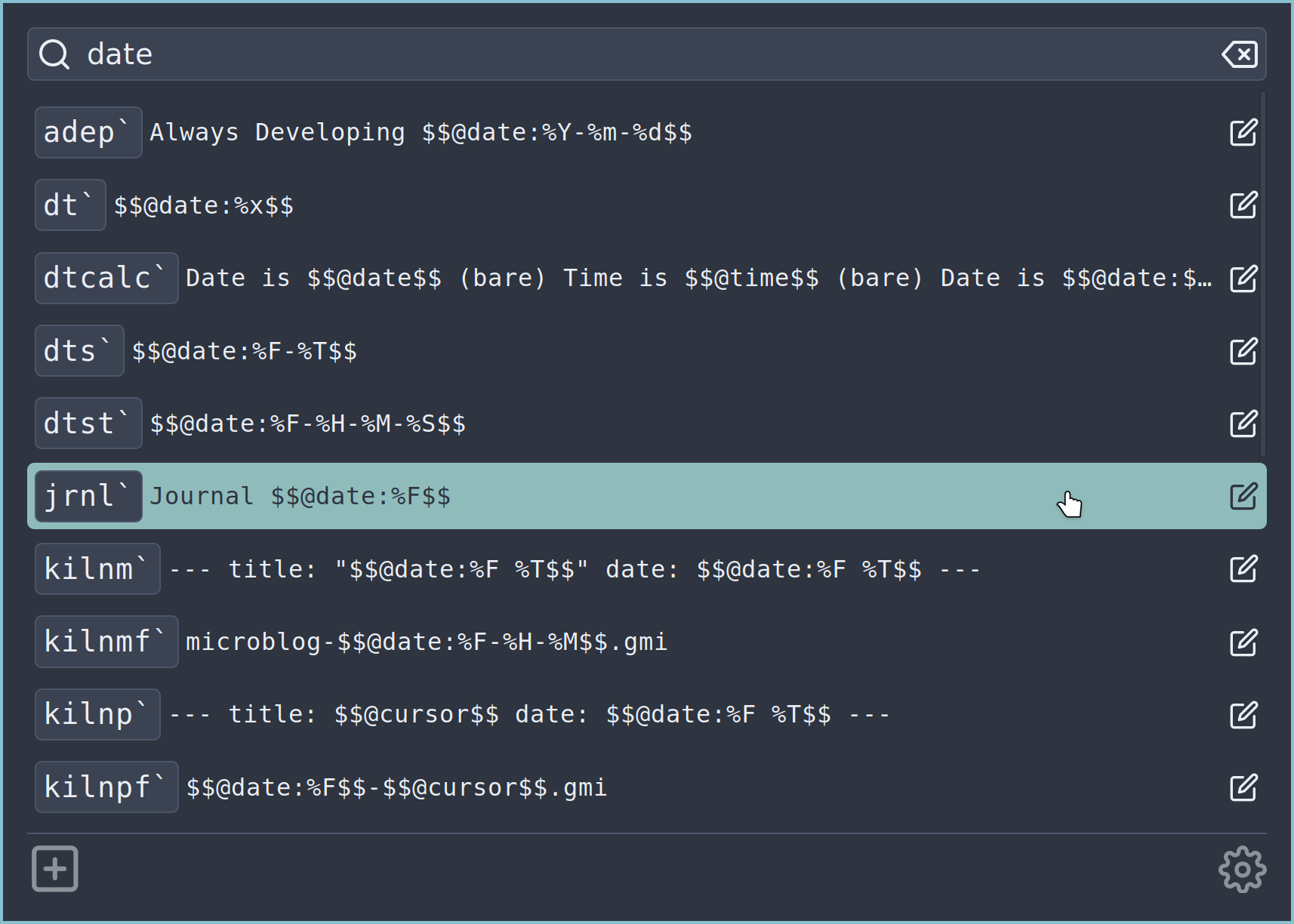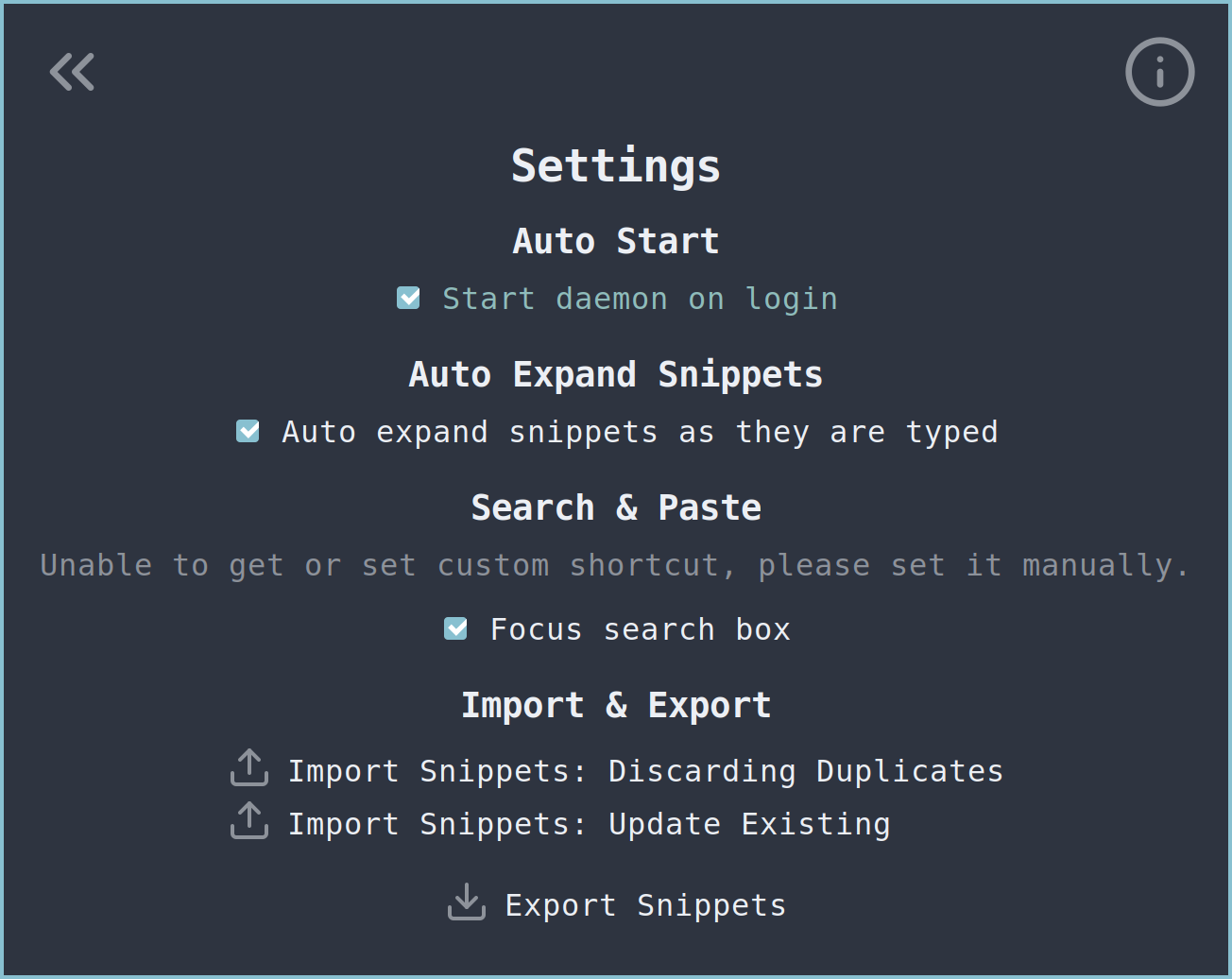 Settings
You can control whether Snippet Expander starts when you log in, whether snippets should auto expand, how the Search & Paste window is opened and whether the search box is focused at first.
Import & Export
You can export your snippets as a backup, or to then import on another machine.
Snippet Pixie
Looking for Snippet Pixie, Snippet Expander's predecessor?